Asa cum v-am anuntat la sfarsitul raportului pe anul 2019 (VMUG Romania – Si a fost 2019…) vom incepe anul in forta si ne vom intalni in Bucuresti pe 11 februarie 2020 cu doi certificati VMware VCDX, invitatii nostri speciali Niels Hagoort si Johan von Amersfoort.
Niels Hagoort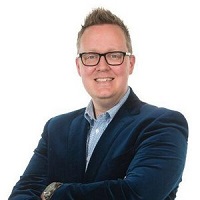 Niels Hagoort este VCDX #212 si Technical Marketing Architect in cadrul Cloud Platform Business Unit de la VMware. In aceasta calitate, Niels se ocupa cu arhitectura vSphere ESXi, inclusiv hardware si compatibilitate, storage, retea, gestionarea resurselor si noul ESXi pe platforma ARM.
Este co-autor al cartilor "VMware vSphere 6.5 Host Resources Deep Dive" si "VMware vSphere 6.7 Clustering Deep Dive". Niels publica articole pe site-urile blogs.vmware.com/vsphere si nielshagoort.com. De asemenea il gasiti si pe Twitter: @NHagoort.
Johan van Amersfoort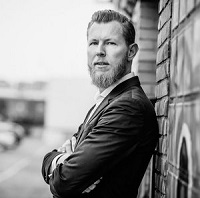 Johan van Amersfoort este EUC Architect si Tech Marketing Manager in cadrul ITQ Consultancy. Johan este autor al cartii "VDI Design Guide", vExpert din 2015, VMware End-User Computing Champion din 2016 si primul VCDX-DTM din zona Benelux. Este specializat in VDI, accelerare grafica si livrare de aplicatii.
Johan poate fi intalnit des la evenimente precum VMUG, UserCon sau VMworld. Johan publica articole pe site-ul personal vhojan.nl si este activ pe Twitter: @vhojan.
Fighting Cancer with VMware Technology, GPUs, and ML
Niels si Johan vor intra in detalii despre o implementare a unui client VMware, institutie de cercetare medicala, care a realizat o modalitate de a descoperi si detecta celulele canceroase intr-o etapa timpurie folosind analize foto. Vor demonstra cum o aplicatie de machine learning care utilizeaza GPU-uri a ajutat la realizarea acestui lucru. In aceasta sesiune, vor explica detalii despre arhitectura GPU si despre modul in care VMware vSphere ESXi accepta utilizarea GPU-urilor. Aflati cum puteti beneficia de puterea de calcul GPU atunci cand utilizati aplicatii de tip machine learning (ML) si deep learning (DL).
Ce urmeaza?
Intr-o sesiune separata (What's new with DRS and vMotion), Niels ne va face o prezentare tehnica a urmatorii versiuni majore de vSphere.
Mai multe detalii referitoare la agenda si la locul de desfasurare al evenimentului vor urma in curand. Pana atunci va invitam deja sa va inregistrati pe pagina evenimentului: VMUG Romania – 11 februarie 2020.