La 4 luni dupa precedenta intalnire VMUG Romania va invitam la un nou eveniment dedicat utilizatorilor tehnologiilor VMware. Va asteptam pe 12 februarie 2019 in Bucuresti la Journey Pub pentru o zi de prezentari, demo-uri, networking si anunturi importante.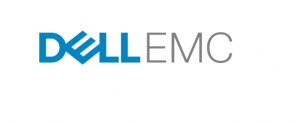 Aceasta este prima intalnire VMUG Romania care se va desfasura pe perioada unei zile intregi, asa ca inarmati-va cu rabdare si rezistati pana la final cand vom participa la o degustare de bere artizanala 🙂

Pe langa prezentarile din partea VMware (Cristian Radu – "Deep Dive VMware NSX-V") si a sponsorilor Dell EMC (Cristian Stan – The Power of Hyper-Converged) si Bitdefender (Gabriel Mihai Mazarache – Security automation, performance, and response across multiple VMware clouds), la aceasta intalnire avem nu mai putin de 4 sesiuni din partea comunitatii.
Read More