La 4 luni dupa precedenta intalnire VMUG Romania va invitam la un nou eveniment dedicat utilizatorilor tehnologiilor VMware. Va asteptam pe 12 februarie 2019 in Bucuresti la Journey Pub pentru o zi de prezentari, demo-uri, networking si anunturi importante.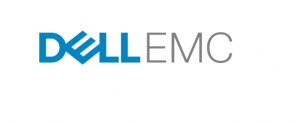 Aceasta este prima intalnire VMUG Romania care se va desfasura pe perioada unei zile intregi, asa ca inarmati-va cu rabdare si rezistati pana la final cand vom participa la o degustare de bere artizanala 🙂

Pe langa prezentarile din partea VMware (Cristian Radu – "Deep Dive VMware NSX-V") si a sponsorilor Dell EMC (Cristian Stan – The Power of Hyper-Converged) si Bitdefender (Gabriel Mihai Mazarache – Security automation, performance, and response across multiple VMware clouds), la aceasta intalnire avem nu mai putin de 4 sesiuni din partea comunitatii.
Victor Homocea revine cu a doua sa prezentare despre vSAN: "How to maintain your vSAN cluster(s)". Pentru prima prezentare a lui Vic puteti urmari inregistrarea de la intalnirea anterioara. Victor are o experienta de peste 15 ani in companii de tip enterprise si e focusat pe partea de End User Computing cu expertiza in virtualizare de aplicatii, de client de servere si de GPU, infrastructura de tip HyperConverged si Enterprise Security. Victor detine mai multe certificari in domeniu, printre care Citrix Certified Expert si VMware Double VCP (DCV si DTM). Pe Victor il puteti gasi pe Twitter, Linkedin si pe blogul personal blog.ogs.ro.
Pentru a doua sesiune a comunitatii ii uram bun venit lui Bogdan Mitu cu prezentarea "vRealize Operations Manager v6.x Day2: Troubleshoot cluster components". Bogdan ocupa o pozitie de inginer virtualizare la Adobe si are o experienta in domeniul IT de peste 11 ani, perioada in care a lucrat cu tehnologii VMware, Linux si PKI.
Corneliu Lefter de la Neverfail continua seria de prezentari cu sesiunea "Migrating ESXi hosts between vCenters with powered on VMs". Corneliu este pasionat de tehnologie, cu înclinație către ecosistemul virtualizării și al datacentere-lor. Ii place să viseze la VCDicsi verzi pe pereti si spera ca va detine intr-un viitor nu prea indepărtat un numar mai mic de 350 VCDX. In prezent, el este doar VCAP-DCV Certified si se "joaca" cu serverele unei companii care ofera servicii de Cloud.
In cele din urma, Mihai Huica ne va vorbi despre "DCLI – New(est) CLI in the block". Mihai activeaza in domeniul IT de mai mult de 15 ani, cu experienta in solutii de virtualizare, inalta disponibilitate si replicare, cloud privat si automatizare.
Inregistrarea pentru eveniment este obligatorie si gratuita pe portalul vmug.com. Locurile sunt limitate!
Agenda intalnirii – 12 februarie 2019
| | |
| --- | --- |
| 10:00-10:30 | Inregistrare / Networking |
| 10:30-10:45 | Deschidere VMUG |
| 10:45-11:30 | Sesiune sponsor – The Power of Hyper-Converged – Cristian Stan, Dell EMC |
| 11:30-12:00 | Sesiune comunitate – How to maintain your vSAN cluster(s) – Victor Homocea, NTT Data Services |
| 12:00-12:15 | Pauza / Networking |
| 12:15-13:00 | Sesiune sponsor – Security automation, performance, and response across multiple VMware clouds – Gabriel Mazarache, Bitdefender |
| 13:00-13:30 | Sesiune comunitate – vRealize Operations Manager v6.x Day2: Troubleshoot cluster components – Bogdan Mitu, Adobe |
| 13:30-14:30 | Pranz |
| 14:30-15:15 | VMware Update – Deep Dive VMware NSX-V (demo) – Cristian Radu, VMware |
| 15:15-15:45 | Sesiune comunitate – Migrating ESXi hosts between vCenters with powered on VMs – Corneliu Lefter, Neverfail |
| 15:45-16:00 | Pauza / Networking |
| 16:00-16:30 | Sesiune comunitate – DCLI – New(est) CLI on the block – Mihai Huica, Orange |
| 16:30-17:30 | Degustare de bere artizanala |